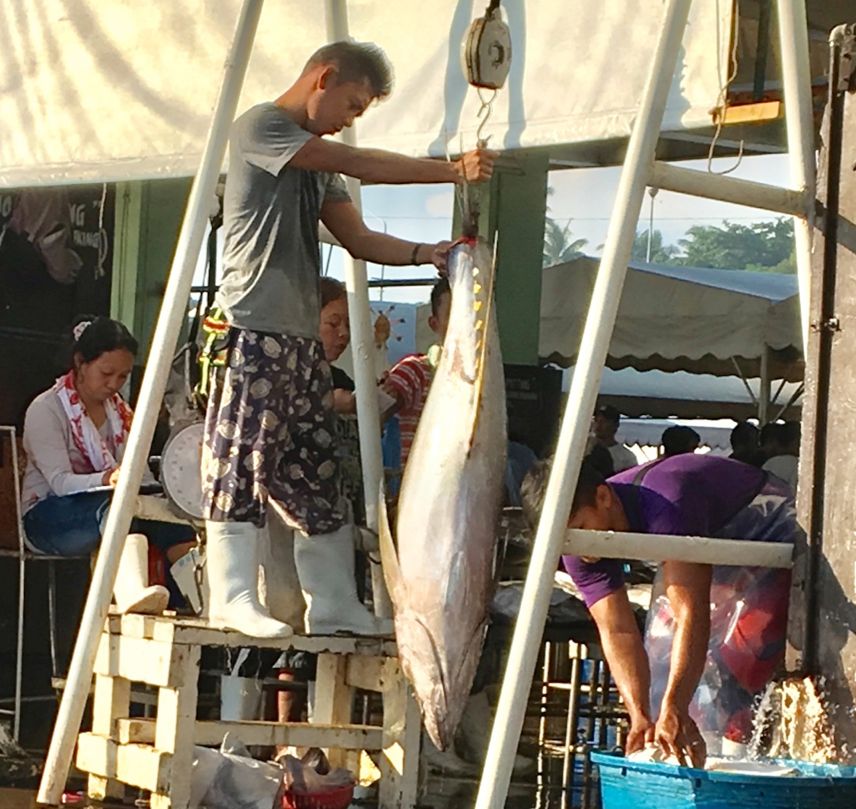 AsiaPacific-FishWatch's Sustainability pages for 6 Western and Central Pacific and Indian Ocean tuna species – covering 12 stocks – have been updated. By current assessments, the outlooks, tempered by management measures being taken, show:
These updates owe a big debt to the stock assessment experts and reviewers associated with regional fisheries management and technical organisations (SPC, WCPFC, IOTC, ISC, IATTC and the national body members of committees) and to the International Seafood Sustainability Foundation for its regularly updated overviews of stock status (see the latest Stock Status Report at: https://iss-foundation.org/about-tuna/status-of-the-stocks/).
Victoria Jolland is thanked for pulling together all the information for the 6 species Sustainability and Quick Facts updates.
Photo: Man weighing yellowfin tuna while woman does the recording, General Santos City tuna port. Source: Alita Roxas, Mindanao State University- Iligan Institute of Technology, Philippines and USAID-Oceans project.